Investing is the best way to make money in modern times. These days investors' attraction towards the Comex market is increasing. Learn about what is Comex, its exchange platform and popular products to make maximum profits while trading in metal.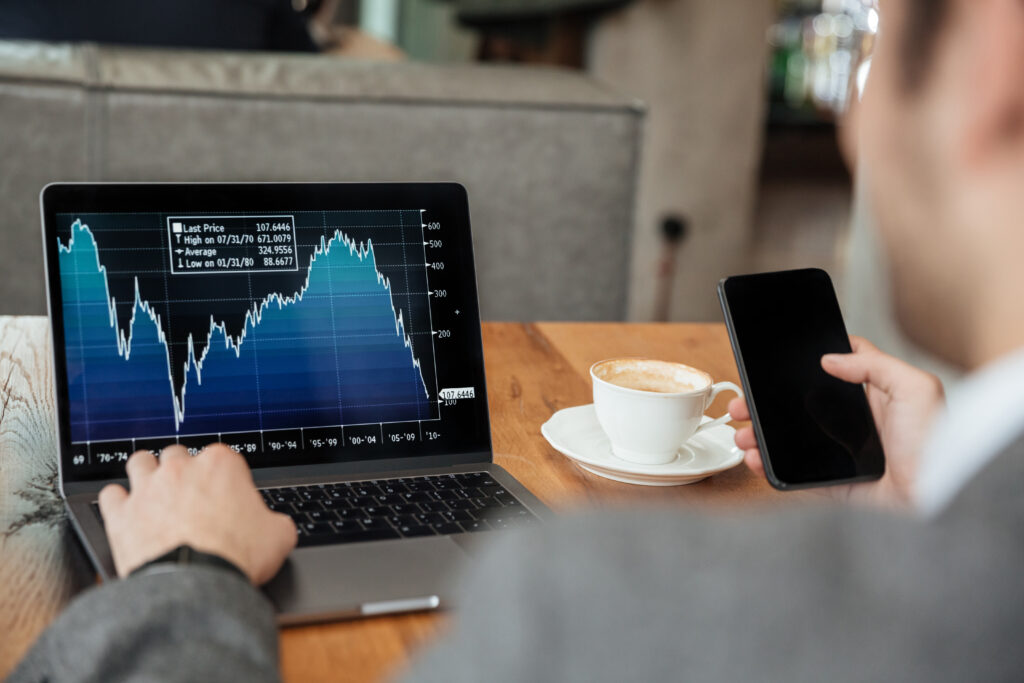 Comex is a short form of the Commodity Exchange Inc. In 1994, it was merged with New York Mercantile Exchange and became the popular platform for trading metals such as Gold, Silver, Aluminium, etc. 
At present, NYME and COMEX are part of the Chicago Mercantile Exchange group, which is the largest commodity exchange. CME is a future exchange platform for Comex, forex market, agriculture commodities and indices.
In the Comex market, buying and selling metals such as gold, copper, silver, aluminium, steel, platinum, etc., take place in the form of futures contracts.
Comex Future contracts mean these metals are not delivered or supplied to the traders but traded based on contract size. Under this, traders agree upon a future price to buy and sell the metal at a future date. 
Similar to the forex and crypto market, the concept of Comex trading is based on predictions of price movements. If a trader believes that the price of the metal will rise in the future, he will buy it, and if not, he will sell it. 
Gold Futures: Gold is one of the most popular assets in the commodities market. It is also known as a safe haven asset as the risk associated with gold trading is comparatively less than other financial trading. 
Comex Gold futures is a future contract in which traders agree to buy or sell gold at a predetermined price at a future date. Under this, traders can trade gold without even taking the physical delivery.
The contract size of Comex gold is 100 troy ounces. Generally, people invest in gold to deal with the economic crisis, inflation and other uncertainties. Futures contract is the best way to trade in gold. 
Comex Silver: Another popular metal to invest your money in is silver. A silver futures contract means trading in metal at a predetermined price at a specified time later. 
The best part about trading in gold and silver is that these can be highly volatile, which means many traders invest in these metals. In trading, high volatility is a good sign to put your money. 
Other metals: Apart from Gold and silver, various other metals are traded in future markets based on Comex price fluctuation. Here are some popular Comex future contracts
Aluminum futures 

Copper futures 

Platinum futures 

Palladium futures 

Zinc Futures 

Lead Futures 
Trading in futures contracts allows traders to buy or sell these metals at a future date at a predetermined price to hedge the risk against inflations. Industrialists and business personalities usually use these contracts to deal with uncertainties.
However, as compared to gold and silver, these are less volatile. Trading these metals requires a deep understanding of the respective market and factors affecting its buying and selling. 
We have understood what is comex. Now it is time to learn how to start trading in the Comex market. Here is a step-by-step procedure that help you to trade in Comex. 
Learning: The knowledge of which Comex product to invest in, when and where to invest is necessary. Now how will you find the right trading opportunity, obviously by educating yourself.
It is not as easy as it looks. Learning involves patience, discipline and contingency. So the first step to studying the Comex market, its features and how it works is a must. 
Select a Comex trading platform: You need to open an account with a Comex exchange platform. It provides you access to trade in metal, educational resources and trading tools.
However, selecting a good trading platform is a crucial step. Many platforms provide demo account services. This is the best way to analyze its services and tools, compare them to others and check its regulations. If you are satisfied with the platform, open a real account and fund it. 
Select a metal: As we have studied above that there are many future contracts such as gold, silver, copper, etc. Select a product based on your interest, needs, risk and money management factors.
It is a must to select a product because if you are thinking of investing in any of the metals, then it is a bad idea. It is impossible to monitor the movements of all future contracts and the factors affecting their trading. 
Formulate your Comex trading strategies: One of the most crucial steps of Comex trading is developing a plan considering your product, risk management, and technical and fundamental analysis.
The major part of your success depends on the efficiency of the trading method. Trading without an effective plan is a big mistake. 
Place the trade: Monitor the market and place the trade when you find the right trading opportunity place the trade. While dealing with future contracts, you have to specify the commodity, contract month, price and quantity for trading.
Remember before placing real trade practice future contract trading with demo account with false money. It will help you to learn commodity trading and analyze your success rate practically. 
Factors Affecting Comex Trading
The price fluctuates in the Comex market due to different factors. Speculators watch these factors and predict these price movements. One right speculation results in profit, and one wrong prediction results in a loss. Here are the major factors affecting Comex trading. 
Supply and Demand: As the Comex market is part of the commodity market, its trading is highly affected by demand and supply. Lesser the supply, the more the demand resulting in increase in price.
More supply, less demand resulting in decrease in price. For example, Gold and aluminium have similar characteristics, but gold is expensive, and aluminium is cheap due to this factor.
Gold is available in very limited amounts, and its extraction is very difficult. Companies spend huge money on gold-digging, which makes it expensive, whereas aluminium is available in large amounts. Its extraction is easy, which makes it cheap.
Forex exchange:  The currency value greatly affects the price fluctuations of metals as not all metals are available in every country. So countries import it from other countries in exchange for their currencies. 
USA is amongst the top producers of silver. Suppose Japan import silver in large amount from the USA. If the US dollar's value increases, then Japan has to pay more yens against Dollar for importing silver.  
As a result, the price of silver in Japan will increase. That's how changes in currency value affect the metal market.
Seasonal factors: You have to consider seasonal conditions for trading in Comex. Metal production and demand increases and decreases as per the season and festivals. 
For example, the price of gold rises in the wedding season, or the production of copper is disrupted in the winter season, which impacts the supply chain. So while trading in metals, you have to consider these factors.
Economic and Political Factors: Price fluctuation also takes place in the Comex market due to factors such as political stability, inflation report, interest rate, export-import rules, taxes, transport costs, and technological development. Let's understand how.
Suppose the demand for silver is more than the supply in the USA. The people in the USA cannot buy it as companies are exporting it to other countries at high prices.
In order to deal with this situation government in the USA restrict companies from exporting silver more than a specific amount. Resulting in the increase of silver prices in the global market.
Governments also keep a reserve of these metals to deal with uncertainties. An increase or decrease in their Comex reserve also affects price movements. 
We have detailedly studied what is Comex trading, how to do it, and the factors affecting it. Remember, like any other trading, it also involves risk. You can make and lose money in the market.
The only way to be a consistent Comex trader is continuous learning and monitoring of market factors. There are numerous traders in the market. Only your knowledge and practical trading will help you to stand out from the crowd and stay profitable.
Use the Comex Index, automated tools, expert strategies, and analysis methods to make maximum profit. Proper planning and trade management are keys to success in any financial market. 
SHARE THE POST WITH OTHERS