Before moving to Best Forex Brokers in UAE, let us first understand what a forex broker is and how it works.  A forex broker is a financial services company. It provides traders with a digital platform for buying and selling a currency pair. These Forex brokers are popularly regarded as retail or currency trading brokers.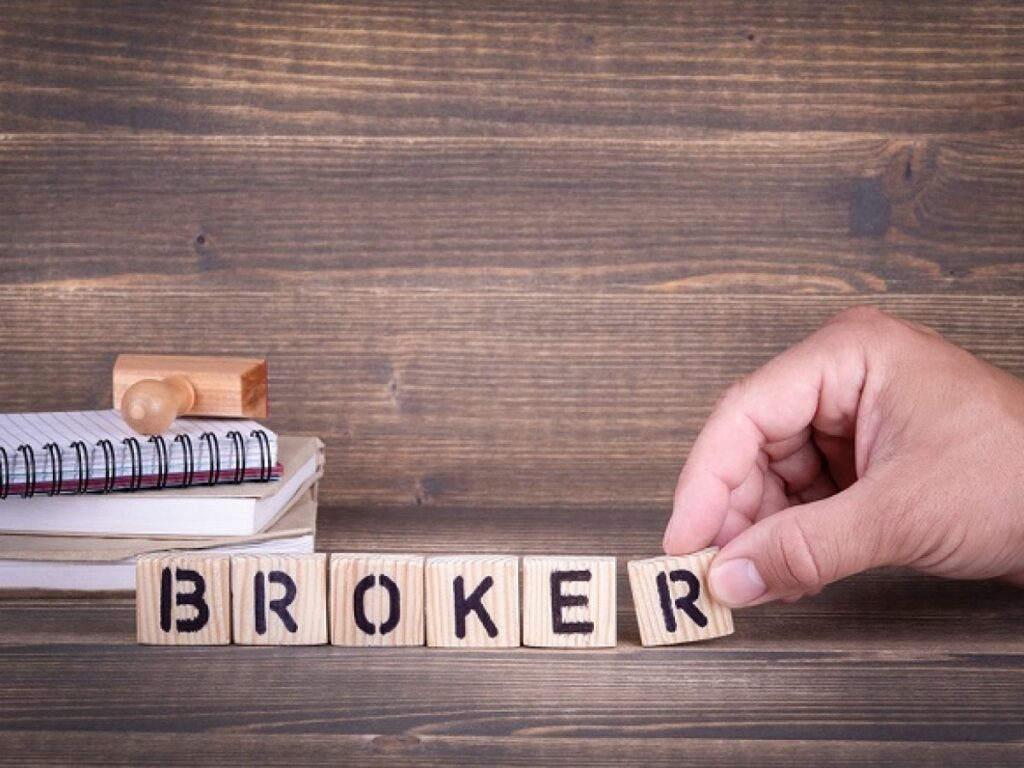 Forex currency traders use these forex broker companies to exchange currencies to profit from buying and selling a currency pair. The main objective of a forex broker is to facilitate the trade between pairs of currencies for a forex trader.
A Forex dealer can open a trade by buying (long) a currency pair and closing the trade by selling (short) the pair through a retail broker. An FX Trader takes long and short sale positions and learns from the exchange rate between the currency pair.
However, he needs to trade within the legal currency pair. A trader opens a trade from a long position that makes money when the exchange rate increases. Meanwhile, a trader earns profits in a short sale when it moves lower.
 Forex brokers help the trader to invest in Forex. A broker earns money from forex transactions in different ways, like commissions, access to expert advice, and withdrawal requests.
One of the most important financial centres for Forex Exchange is in the UAE. Forex Trading in UAE is legal and well regulated. It has a strong presence in the trading world. UAE offers one of the largest concentrations of internationally and locally-based forex brokerages in the Middle East Forex Market.
The Central Bank of the United Arab Emirates regulates the Brokers from UAE. The license of Local forex brokers is issued by the Securities and Commodities Authority (SCA). Dubai is a multi-commodities centre that offers forex trading.
Dubai Mercantile Exchange situated in UAE offers commodities exchange and other financial services in the middle east. It is home to several forex brokers offering Islamic trading accounts with no daily overnight swap fees that the SCA regulates, such as SMC Comex and Century Financial.
Forex trading in Dubai is comparatively easy as one can use local or foreign brokers. UAE offers innumerable opportunities for traders to trade in Forex, CFD and binary options. Dubai's Gold trading and Commodities exchange regulates the best forex broker in the entire world. There are some of the Best Forex Brokers in UAE to trade.
Top forex broker in uae 2023
eToro: One of the most popular regulated forex brokers in uae is etoro. It offers the best trading app in the UAE, which supports Forex, stock, commodity and other financial markets. Etoro is also the best crypto exchange for UAE residents to buy and sell digital assets.
The Forex broker is also one of the heavily regulated platforms. It features an Islamic account, an important factor for many UAE residents. The forex broker platform is beginner-friendly, and its features are customer friendly.
Libertex: It was founded in 1997. It supports trading Forex, stocks, cryptocurrencies, metals, indices, agricultural products, oil, and gas. The digital platform enables residents access to the major, cross, and exotic currency pairs.
Libertex is best for Metatrader 5 forex broker for UAE residents. It also provides trading ideas, forex signals, charting tools, market news, and more. The best part about this forex trading company is its trading fees.
Libertex does not charge any spread. However, it charges a floating commission, depending on market conditions.
Active Trades: It was founded in 2001 and specializes in forex trading. The best part about it is it offers a demo account for UAE forex traders, by which clients practice trading, MT4 MT5 support.
Active trades offer lower spreads, competitive spreads, consumer education, mobile trading and other useful instruments to trade. It is highly authorized with MT4 and MT5 support and offers a clear fee structure. However, it does not hold banking licenses.
XTB: For the residents XTB is one of the Best Forex Brokers in UAE. It offers its services to various VIP forex traders in dubai. It also offers multiple account funding options to VIP clients, mobile trading, deposit methods, and online trading.
XTB provides multiple deposit & withdrawal methods with Islamic account support. However, it does not give any for stop-loss like other forex brokers in the market.
Pepperstone: It is a Trading Platform available to clients in the UAE. The Forex broker company was also awarded as the best UAE forex broker. The DFSA regulates it. The firm provided Low spreads and commissions, a wide range of forex trading platforms and Multilingual customer service.
Pepperstone charges low foreign exchange fees, equity fees, and non-trading fees. It does not even charge inactivity or account fees. It also has a disadvantage as there is no investor protection for non-EU clients.
Ava Trade: Ava Trade is regarded as the best Dubai regulated Forex Broker for spreads , as its spreads are mostly fixed. Fixed spreads help to prevent significant losses due to the price fluctuation in the Forex Market.
These are quite good, as fixed spreads enable better predictability. Due to the stability in spreads, Ava trade is best for beginners. The forex broker company does not provide short selling and scalping restrictions.
The spreads of Ava Trade start from 0.9 pips. It has no commission costs. Its trading platform app, AvaTradeGo, also includes the innovative AvaProtect™, Ava options, and others.
FBS: FBS is amongst the Best Forex Brokers in UAE. The forex broker company was established in 2009. The IFSC regulates the company in Belize and the CySEC in Cyprus. As per the information, FBX has 12 million traders from over 190 countries trading across Forex and other financial services on the platform.
It offers Low capital requirements for account opening, effective research tools and consumer education. However, the spreads and leverage offered are higher than competitive forex brokers.
Hot Forex: It is regulated by the DFSA. It also has licenses from the FCA in the UK, FSCA in South Africa, and the FSA in Seychelles. It is a reputable platform for forex traders in dubai.
The best part about this forex broker platform is that users can access leverage of up to 1:1000 when trading currencies and offers spread as low as 0.1 pip. This forex broker charges no deposit fees, and the minimum requirement for the initial deposit is $200.
UAE plays a significant role in the Forex market. There are some of the best forex traders in dubai. Therefore there are many rules and regulations related to trading. Forex brokers in UAE must follow the numerous Sharia laws designed to satisfy the different Islamic beliefs.
UAE provides several opportunities for global firms and entrepreneurs to set up their base in a relatively tax-free environment. The Forex Market is very complex and involves high risk. The UAE is also a country famous for financial fraud. Therefore select the Best Forex Brokers in UAE wisely to safeguard your interest.
Share The Post with others